The CS-15 Deluxe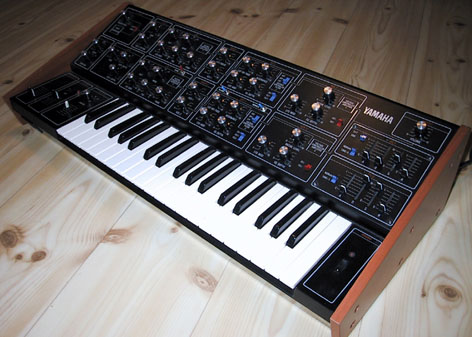 This is a Yamaha CS-15 that I have modified in some different ways. Here is what I did:
One extra LFO for the PWM is added.
A ring modulator (VCO1 * VCO2) is added and routed to the external input (if not used).
The original LFO is trimmed to go into audio oscillation.
Hard sync on VCO2 is added.
VCF1 and VCF2 can be routed in series.
VCF1 can be slaved to VCF2's control. This in combination with series routing of VCFs can provide a 24 dB/oct LPF, BPF or HPF, with common controls, or a Korg-or-CS80-like HPF-LPF combination with independent control, or any other combination of two filters.
A switch for momentary vibrato on both oscillators is added.
The VCO2 modulation pot controls both VCOs (for "normal" modulation). The VCO1 modulation pot controls VCO1 only (for different modulation of VCOs).
The knobs are changed to new (old) ones with aluminum top...
I've painted the switches red or blue.
And: Wooden end-cheeks!
Schematics
Schematics
Schematics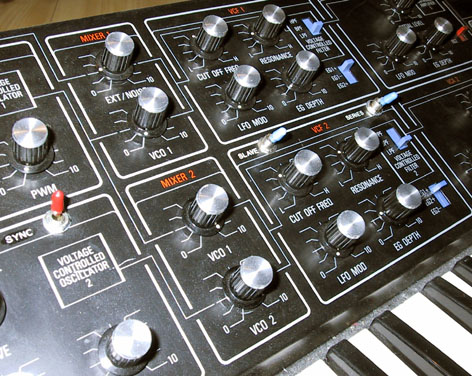 Maybe you find these changes quite gross, but I must say I did this because I wanted the CS-15 to be my main solo synth. Not affording a Minimoog, this is the best I could do. The mods are very seriously done and it sounds, and looks, very nice!
Now, I've found a Minimoog, and the CS-15 Deluxe is sold... Sadly...