eric g's Music
Pathos
Pathos was first composed and recorded in 1984. Since the performances and sound quality was not suitable for release, eric g re-recorded the tracks in 2022.
You can buy or stream it from Bandcamp.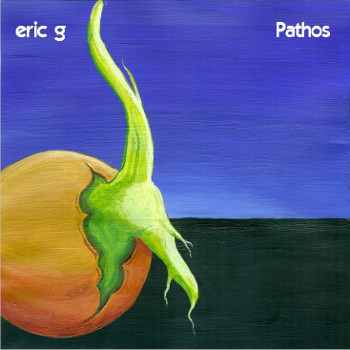 1. Recreant
2. Stamina
3. Pathos
4. Fobos 7
5. End
Metamorphosis
Metamorphosis was first composed and recorded in 1984. Since the performances and sound quality was not suitable for release, eric g re-arranged and re-recorded the tracks December 2021 – January 2022.
You can buy or stream it from Bandcamp.
1. Metamorphosis
2. Mirrorlake
3. Object 345C
Sunescape
This album was originally recorded on casette in 1984, with a quality not suited for release. It was re-recorded in 2021, using more instruments and Reason hard disc recording.
You can buy or stream it from Bandcamp.
1. Sunescape
2. Silent desert
3. Wet mind
4. Lonely child
Networks
"Networks" was originally composed and recorded in 1983 by eric g. It was then re-recorded and released in 2021. You can buy or stream it from Bandcamp.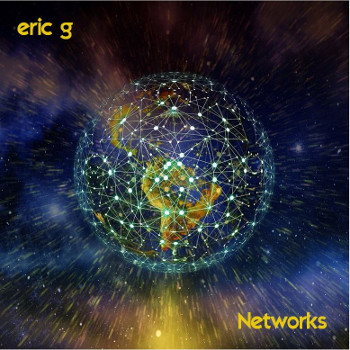 1. MUX System 3A
2. EF
3. Sleepclouds
4. Sweepvoices
Waves
"Waves" was originally composed and poorly recorded in 1983 by eric g. It was then re-arranged, re-recorded and released in 2021. You can buy or download it from Bandcamp.
1. Nightmare
2. Sorrowsong
3. Median Meditation
4. Oceans
Nightlights
"Nightlights" was originally composed and (poorly) recorded in 1983 by eric g. It was then in 2021 re-recorded and released. It should be appreciated by any fan of Berlin school electronic music. You can buy or download it from Bandcamp.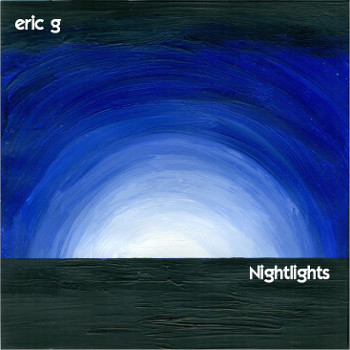 1. Late nights´ sounds
2. Digital dreams
3. The blind dog
4. Bridgefeeling
5. Final
Three Ancestors
"Three Ancestors" was originally composed and (poorly) recorded in 1983 by eric g together with friend and guitarist Mats Fagergren. Mats was contributing with the chord progressions, and playing guitar, strings and bass parts. In 2020, eric re-recorded all the tracks, keeping most of the original arrangements and improvisational feeling. The guitar parts were reproduced by playing samples of Mats' guitar, except on "Gravitized Earlobes", where eric played the melody on Mats' old guitar, now in eric's posession. This is harmonic electronic music, where "Desultory..." is pure Berlin School. You can download it from Bandcamp.
1. Lost Day
2. Sweeping Through a Blue Mess of Modes
3. Three Ancestors Looking for the Rain
4. Gravitized Earlobes
5. Desultory on Wollmar Yxkullsgatan 5
6. Window Karma
Mindseeker
"Mindseeker" was originally recorded in 1983 as a long Berlin School improvisation. It has now, in 2020, been re-recorded and released. It should be appreciated by any fan of Klaus Schulze and Tangerine Dream (Baumann era). You can download it from Bandcamp.
Mindseeker part 1 - 5
Pt. 1 A hunter's dream
Pt. 2 Mindseeker
Pt. 3 In between
Pt. 4 Crying child's walz
Pt. 5 Sleeper
Patrimonial
"Patrimonial" was originally composed in 1982-1983 and has now, November 2019, been re-recorded and released. It contains Berlin and Paris School EM. You can download it from Bandcamp.
1. In dark waters
2. Funeral, pt. 1
3. Cold wind walz
4. Funeral, pt. 2
5. Duet
6. The Uranus samba
7. Exorbitance
Piezolake
"Piezolake" was originally composed and roughly recorded 1982-1983 and has now been re-recorded and released. It contains Berlin School as well as Jarre and Vangelis influences. You can download it from Bandcamp.
1. Drain of Methane
2. Piezo
3. Thoughts Around the Sun
4. Crystal Pines
5. Sophona
6. Time - Space
7. Desert Flyer (Moonmusic 3)
Nophricord
"Nophricord" was eric g's very first album and has now finally been re-recorded and released. It contains Berlin School as well as Jarre and Vangelis influences. You can download it from Bandcamp.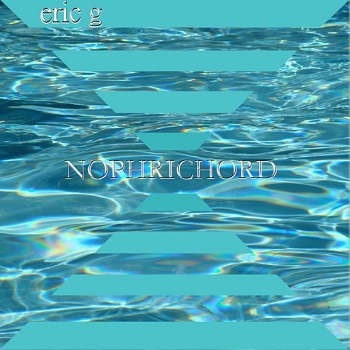 1. Me and Dali (a. Me and Dali, b. Consistence Consequence, c. Back to Nowhere)
2. Checkpoint Charlie (a. Part 1, b. Part 2)
3. In the Moog (version)
4. Black Star
5. Space Walz
6. In the Head of a Hippopotamus with Decease
7. The Mountain Woman
8. Nophricord
Visions
"Visions" contains four tracks in Berlin School style. You can buy it from Groove or Cue Records.
You can also download it from Bandcamp.
1. Moonmusic 2
2. Mind windings
3. Hallucinogenic
4. Disovery and loss of crystal vision
Illusions
"Illusions" contains three long tracks in Berlin School style. The CD is out of print, but is now available as download at Bandcamp.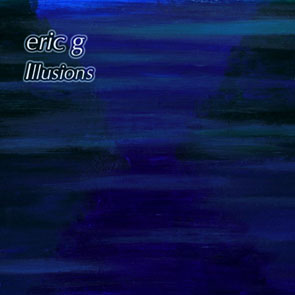 1. Mowing the moon's grass
2. Model 3
3. Finally found the missing glass piece
Scroll down for reviews of "Illusions".
Conclusion
"Conclusion" contains eric g's music from 1978 to 1999. The music is Berlin school, inspired by Tangerine Dream, Klaus Schulze and also JM Jarre.
The CD is out of print, but is now available as download at Bandcamp.
1. New Berlin
2. Aritmos 7
3. In the moog
4. A very short visit in a Froesen desert
5. Spring
6. Raindrops
7. The icecream van repair man

Scroll down for some reviews of "Conclusion".
Analogy 3
"Analogy 3" is a CD by various EM artists, the third in a series of albums containing EM with mainly analog instruments. On Analogy 3, my contribution is "In The Moog". Buy it from Groove. More info on Analogy3 is here.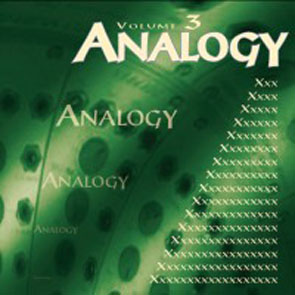 EMPortal, the Album
"EMPortal Joint Efforts, the Album" is a double CD by various EM artists from the EMPortal forum. My contribution is "3100 Events in a Deserted Mine". Buy the album by mailing vignoble(THESIGN)emportal(DOT)info.
Listen to
a snippet
of "3100 Events in a Deserted Mine".
Reviews
Reviews on "Illusions":
"Three massive epics adorn this new outing from Swedish EM artist Eric G. "Mowing the Moon's Grass" begins with a mysterious soundscape - drawn-out organ chords, wind effects, subtle twitterings - all very much in the classic Schulze tradition. Various analogue sounds are introduced, the most prominent being a fat lead and cosmic effects. Little by little the soundscape becomes more melodic, retaining its reflective edge. This is some wonderful cosmic music. Some might say it resembles too much some of Klaus Schulze's material from the 1970's, but if you like this particular style of warm, analogue, improvised Electronic Music, you'll have great pleasure listening to this. A bass sequence gradually unfolds, joined by more pulsations and a mournful lead line. A relaxed rhythm starts, supported by reflective Mellotron flutes. Overall, it's typical "mind music", flowing and spacey, with a few effective melodic hooks. I just love that Minimoog solo in the final part. It delivers the wacky Arabic overtones I love so much about some of the EM solos. One of the best outtro's I've heard in a while graces this wonderful EM track. The Mellotron reminded me on Edgar Froese even. Nice use of Moog Taurus bass pedals as well. If you want to know why analog synths are considered fat sounding, this track is the dog's bollocks.
The same can be said about the beginning of the next track called "Model 3". This time, however, the atmospheric intro shifts to analogue pulsations almost straight away. I would say that this track comes directly from the "Stuntman" school of thought. By this I mean that most of the sounds, both the sequences and the melodic solos, remind on that classic work by Froese. True to its most obvious inspiration, "Model 3" features a lot of great melodic hooks, sometimes stuff you can always whistle to, but never becoming too accessible or overtly sweet. Towards the ten minute mark the track mostly focuses of sequences while all other sounds play a supporting r ole. The final part is heavy on Mellotron strings giving the overall sound a vaguely neo-classical flair.
"Finally Found the Missing Glass Piece" (the tradition of strange titles for EM tracks continues) returns us to cosmos with its warm analogue pads, reflective leads and EMS-like twitters. Later on, Eric brings in some aggressive touches by means of a sequenced growling bass. A nice electric piano melody is heard. The track sounds almost fusion-y at this point. Of course, you just have to love those wonderful pulsations of which Eric provides good doses to quench your analogue thirst. The electric piano makes another appearance, supported by Mellotron choir and a lot of effects. All this cosmic drama is backed by a stiff TR-606 rhythm. I would say this track is the most original of the lot, as it doesn't resemble any other artist's style that much. Because of that, I consider this piece to be the best track of this album. On one hand, you've got analogue goodness in spades, starting from the sequences and ending with good solos and Mellotron sounds, but on the other hand you get something quite original. As a result, this is the kind of tribute I like most - only hinting at its influences but never descending into mere copying. "Illusions" is a solid album of Berlin School Electronic Music that all fans of the genre should grab as soon as possible".
Artemi Pugachov,
Encyclopedia of Electronic Music.
Nowadays, the warm tones of a Berlin School EM style becomes more and more flooded in an enormous musical cornucopia where technologies and numeric (digital) equipments (Midi and PC Synth, Virus, etc.), strip a bit the nobility of this art finely and hard exploited in the 70's by artists innovative and extremely creative as Klaus Schulze, Edgar Froese and his cult band Tangerine Dream, Jean Michel Jarre as well as Ashra Temple. Today, artists such as Ian Boddy, Mark Shreeve, Remy, Marcel Engels, Gert Emmens, Mario Schonwalder and many more still exploit this sonority of former days, but with a mixture of new technologies, creating hybrid sonority where soft steams of a retro Berlin School are next to a more technical, more updated tone. A little as Brendan Pollard, Eric G's musical universe soaks in a fabulous world to analog tones, plunging the listener and the nostalgic fan into a forgotten art. With Illusions, the Swedish synthesizer crosses the wall of time to offer a fabulous timeless album where retro Berlin School comes alive again and floods our ears with 3 long and magnificent titles which charm and exceed the threshold of the sound illusion.
As his 1st album, Conclusion, Illusions is made of material written at the beginning of the 80's. In the middle 90, Eric G replayed and rerecorded his compositions, to finally integrate the tones of Minimoog and Mellotron by 2007. A long process and a long maturation that results in 3 long titles with unanticipated rhythms and where sequences become entangled in superb random cadences, supported by synths to analog colors and poetic lines. Divided into two parts, Mowing the Moon's Grass introduces this nostalgic feast with a long morphic intro. An intro which opens under spasms of a heavy reverberation, multiplying a full array of warm heterogeneous tones which boil lazily below a rippling synth line. A splendid sound universe of psychedelic nature wakes up slowly under the soft caresses of an old organ and a synth to dry breaths and delicate austere solos. Solos that are twisting of a warm suavity to overfly this sphere of the imagination under fine lines of basses, molding a beautiful depth which is not without recalling Pink Floyd on Wish you were Here, and whose dark choruses flooded under the caresses of floating Mellotron brushing in the way the gaps of Dream on Ricochet and Encore. In middle-course, the first sequential pulsations awaken a tempo which beats shyly the measure. A hesitating rhythm which moves stealthily and which is subdivided with the appearance of another more hatched, nervous and slightly funky sequential line. The tempo hiccoughs delicately beneath the mist of a wrapping Mellotron and hybrid synth to cosmic waves and eroded solos, such as ducks squeals, which merge through this cadence becoming as complex as harmonious, before it faints in the intersidereal spheres on a soft ambient blow from a fluty Mellotron. A very good musical piece which represents splendidly the nostalgic and complex musical world of Eric G. Those who love the universe of Froese will be seduced with Model III which also embraces a vaporous intro where Mellotron draws heavy cosmic fogs which undulate lazily among lines of synth, among one that pulses with acuteness. A sequence waves in cascade and shapes a frenzied rhythm which increases with the addition of another unbridled sequential line,doubling the cadenced impact under an aggressive synth which multiplies corrosive solos in a magical atmosphere where synth lines undulate and hiccough in harmony with sequences. A maelstrom of synth, sequencer and Mellotron who crosses ambivalent rhythmic spheres before falling on a solitary sequence which hems in jolt, accompanied with a fluty Mellotron and a synth to caustic harmonies, embracing a soft etherized final.
Finally found the Missing Glass Piece demonstrates in which point Eric G's style can be disconcerting. After a surprising introduction which belongs to the cosmic-poetic universe of Klaus Schulze (Body Love years), tints of glasses percussions introduce a cadence which frees in droppers on nervous cymbals. The sequential movement increases with heavier and more nervous chords, forming a flow which waves restlessly with keyboards keys that float solitary and a synth to sinuous solos. As on the first 2 titles, the rhythm becomes more complex and tortuous to finally calm down underneath Pink Floyd (Animals) keyboards chords, before resuming on a tempo splendidly drawn by synth loops as well as heavy and caustic sequences, under anvil percussions à la Jarre. Percussions end this tergiversate rhythmic, creating a heavy and unbridled under tempo long serpentines solos, caressing analog sound world beginnings.
Complex, alive, poetic and surprising of rhythms, such are the first qualifiers which occur me to describe this Eric G's latest opus. Illusions is the kind of rich and deep album which amazes at each listening. There is, here and there, magnificent elements which make of this album an inescapable for fans of this music, at once electronic and progressive, which filled our listening hours in the 70's. But Illusions is more than a simple imitation of Schulze or Froese. It is a magnificent meshing of two musical ideologies of the good areas of innovations and sound creativity. An excellent album!
Sylvain Lupari, Guts of darkness & Planetorigo
Name familiar but you can't quite place it? 'Well, in 2007 I absolutely raved about his album 'Conclusion'. As there was no quick follow up however I must admit to having rather forgotten about him. If you were lucky enough to have purchased that album however, dust it off again to remind yourself just how fantastic it was- then purchase this, as it just as excellent.
'Mowing the Moon's Grass' is not only a great title, it is also a superb track! Warm, bright organ tones shimmer through the air. A gorgeous lead line hovers above it all. Ethereal sighing pads sooth the soul still further then a skipping melodic sequence enters, a second bouncing along through the pulsations. A gorgeous, slightly melancholy melody, oozes from the speakers. Extra syncopation is added which got my head gently nodding to the blissed out beats. Even the little interludes are just perfect. Sometimes I was reminded of Peter Baumann's first solo album, especially in the melody department.
'Model 3' gets straight into the most sublime understated melody then all fades away to a rather poignant silence. The track resumes with soft mellotron then whoosh- we get the most fantastic rapid bubbling sequence which morphs very cleverly until a second sequence joins in. The intensity builds and now the sequence is darting all over the place from one superb pattern to the next.
'Finally found the missing Glass Piece' is a rather subtle track which is rather sad, brooding but heartfelt throughout. A staccato bass line mixes with the most gorgeous melody on the album so far. Once more I am reminded of Peter Baumann at his very best. The melody and pattern of the bass line are incorporated into the sequence as things continue to develop. In the eleventh minute things shift up a gear, the pace quickens and the wonderful lead line soars into the stratosphere. Having listened to this album even more closely I must adjust my opening remark. This album is even better than 'Conclusion'. Indeed this is one of my favourite albums of 2010 so far.
Dave Law, Synthmusicdirect
Here are some reviews on "Conclusion":
"Year in year out, there is always a new artist who make his traces, with a concreted production. This year, the palm goes to Sweden Eric G, an independent artist, who also paints fabulous drawings, which are not without recalling the first Klaus Schulze artworks. Eric G present to EM fans a percussive album, which we relish from beginning to ending. Writing between 1978 and 1999, follows a temporal curve sailing between the analog area and a more contemporary period of EM.
New Berlin opens the ball with a marvellous composition which ties up all the musical zones that one can dream of Berlin School. Slow start, bewitching with dancing cymbals and a hypnotic drum with orchestral thunders. Vaporous, synth gauges the approach, whereas the percussions become more constant, hammering a hypnotic tempo à la Keller Schonwalder. We are still under spell when a nervous sequence, with hopping bass waves wriggle, initiating the step to a sulphurous fluty mellotron which releases an incredible atmosphere, between Tangerine Dream's 70 and a contemporary Free System Projekt. In all its 23rd minutes, New Berlin will cross musical paths as enchanter as percussive, with unsuspected musical directions, with the progressive flavours as the beautiful time of the analog 70's. A truly masterpiece!
Shorter, Aritmos 7 awake of a long opaque drone which turn in a sequence line to hopping percussions, pointing out the clever manoeuvres of Chris Franke. A heavy title, with reverberating contours, which explode on analog sound effects and furious synth solos to very Schulzians savours.
In the Moog is a title extremely animated, which could easily passed on FM broadcast. Cheerfull and melodious, we can't ignore the closeness of styles between Jarre and marvellous Songs from France from Frederic Mercier.
A Very Short Visit in A Froesen Desert is a well finicky title which crosses the ambient to a more supported rhythm, notching ashes of Froese's Stuntman.
Short ballade, Spring segregates pretty well the classical aspect of the Berlin approach from the Swedish synthesist, cause Raindrops and The Icecream Van Repair Man, propose us a more changeable and progressive style of Conclusion.
On Raindrops, the intro presents drops of rain that are extracted from a realistic world, to combine within more abstract sense. They dance and form a musical line which is used as a basis for a felted synth, which combines harmony and obscure universe. The rhythm becomes more running, surrounded of beautiful sheaves of a sentimental and nostalgic keyboard, on a slow tempo where amalgamates unsteady percussions and metal drops with glockenspiel savour.
The Icecream Van Repair Man is the magic title of Conclusion. On long dark worrying intro, with the vocal effects of a famous German trio, the synth becomes of a haunting fluidity, in a gloomy environment which wakes up on methodical percussions. A superb track that reveals a more theatrical side of Eric G, a little like the universe of Jean Pierre Thanès. The synth wobbling is completely sublime on a corrosive bass line, which infiltrates the track of loud gravity. Avoiding the trap of monotony, the title embraces a heavier rhythm from corrosive bass chords, recalling the aggressive riffs of Jarre on Zoolook. The whole thing is framed of a synthetic fusion where solos, as well as the castrating cushions, solidify the track within a timeless framework to the sound miles delights.
Conclusion is a solid 70 minutes opus which astonishes title after title. Even after all these listening, each ones appear more pleasant than the last. An opus of a great beauty which follows a temporal curve, which creates a remarkable sound intoxication. Eric G shows an undeniable talent which, hope for it, will appear on a next opus."
Sylvain Lupari,
Guts Of Darkness.
"We seem to be going through an incredibly productive time at the moment (2007) as scarcely a month goes by without some previously undiscovered talent suddenly materialising. This month is the turn of Eric G with his stupendous 'Conclusion'. As most of this album has it's roots firmly planted in the classic mid seventies to early eighties tradition it seems appropriate that we begin with 'New Berlin'. A high hat line cuts through silken pads. A lovely rapid deep bass sequence then rhythm propel us forward. Flutey synth softens things a little but the excitement continues to build as another sequence joins the first. This one morphs melodically as the bass pulsations gain even more oomph. Melancholy lead lines create the most wonderfully moody feel, one playing off the other. The sequences ebb and flow giving the whole piece a rather organic quality as we smoothly and quite naturally flow from one section to the next, each weaving its own unique captivating spell. Sequences come and go, each seeming better than the last. There are touches of tron here and there but never overdone and attention is always paid to melody. Nearer the end things swell to immense levels of excitement- euphoria even. It all amounts to a seriously impressive opener.
'Aritmos 7' is initially all moody and brooding with some distorted unintelligible spoken words over hissing and bubbling electronics. A tinkling melodic sequence swirls into being hurling colour like a Catherine wheel. A vocoded section now comes in and Neuronium's 'Chromium' Echoes' comes to mind. I have used that comparison from time to time before (as it's an album which formed a rather significant part in my EM education) but never has it been so appropriate. A wonderful solo flashes through the ether as the sequences storm forward spitting energy. What a belter!
'In the moog' (ho, ho), after its initial windy introduction, bounds forward on the most stunning sequence / melody combination. If this had been around at the time of 'Oxygene', 'Equinoxe' or even 'Popcorn' or 'Magic Fly' it would have made just as much impact. Even its short four-minute duration would have been ideal to compete with those other hits. Commercial for sure but so bloody good without compromising any of its solid Electronic Music credentials.
'A very short visit in a Froesen desert' doesn't exactly hide its influences and yes, close your eyes and you can well imagine it's Edgar. The sonic palette is spot on and that sequence- wow!
'Spring' is the shortest piece here at only two minutes and is something of an interlude, though an incredibly beautiful one for piano and flute.
'Raindrops' might have a rather stormy beginning but the gentle sequence is very evocative of the title. A lovely lead line skips through the pulsation in a similar style to that found on Peter Baumann's superb second album. As we progress and more sequences are added there is even a hint of Robert Schroeder. What a wonderful track this is.
'The icecream van repair man' opens in rather unsettling mood. A bell chimes and a solitary undulating organ drone hangs in the air. Some heavily distorted echoing text can just be made out. A slow mournful lead line enhances the rather melancholy atmosphere. Some rhythmic content is added in the form of a slow drumbeat then positive sequence. These go to lighten the mood a little but still with a twist of sadness. Things become even more syncopated as a kick ass bass line takes centre stage. The mood brightens further and an anthemic lead line soars into the stratosphere completing our journey from despair to euphoria. What an amazing album.
Dave Law,
Synth Music Direct.
"This is 100% analog music in Berlin / sequencer style. All fans of classic Tangerine Dream and Klaus Schulze will drool over it! I can hear ghosts of both "Timewind" and "Ricochet" lurking somewhere beneath.......everything is in the right place to please any fan of classic Electronic Music.
.....will have any Berlin School fan in raptures.
.......could easily be a lost track from Jarre's 1976 recording sessions. Pure analog magic, this one!
......loaded with classic tron sounds (naturally!) and bubbling analogue synthesizers. If you enjoy albums like "Epsilon In Malaysian Pale" or "Stratosfear" I am sure you will find much to enjoy in this track.
.....where would we be without that obligatory flying analog solo? Thankfully, Eric delivers one during the last part of this track, and a great solo it is, too. Lovely, clean, cosmic analog timbre. Well done!
......if you can't get enough of this type of music and are desperately craving for more, this might be your salvation.
"Conclusion" is a diverse collection of material from an interesting artist who obviously has talent.
Artemi Pugachov, Encyclopedia of Electronic Music.
"Congratulations to a fantastic release!
You're much better than the cold Jarre, who you're referring to!
Good luck with your future creations!!!!"
Ralph Lundsten, Sweden's grand old man in electronic music.
"Eric's been composing electronic music since 1977, and he's certainly got an overdose of Vangelis/ Tangerine Dream/ Jean-Michel Jarre inspiration. Not that it's a bad thing; this eight track demo is eloquently produced and orchestrated, and has some sparks of genuine orginality. Mr. G has an impressive array of gear, including Roland TR-505 and 606 drum machines, RS-09, S-50 and SH-1000 synthesizers, and kit by Korg and Yamaha. "In The Moog" (great title, mate), is the most obvious Oxygene-influenced track, and is dominated by timbres from Eric's trusty 606 and Korg MS system. It dates back to 1978, but retains a timeless quality not often experienced in these hallowed depths. A derivate yet original offering that deserves at least some recognition.
Verdict: What an original conclusion............7/10"
Nick Serre at The Mix's A&R Department feb-98.